Scroll down to discover all MilleMonti Experiences
Discover the wonders of the world, play sports and have fun with MilleMonti!
MilleMonti is a world friendly to
It respects our Earth, avoids waste and protects its balance.
It lives its wonders, adapts to its rhythms and accepts its rules.
To live unforgettable experiences, to play sports and to have fun together.
With MilleMonti you can do
TRAVEL TO ITALY & IN THE REST OF THE WORLD
The MilleMonti Team is made up of Professional Guides.
Discover the wonders of the world always guided by qualified professionals.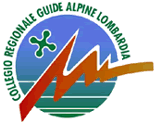 Live your
unforgettable experience
in the most beautiful places in
Northern Italy
Create with us your taylor-made experience in Italy!
We organize tailor-made walks, hikings and bike trips: we plan with you place, itinerary, difficulty and duration (half or full day), to meet your demands.
​
Destinations are various, situated in the area of Garda Lake, Iseo Lake, Franciacorta, Brescia or in the rest of Italy.