Enjoy your holiday with a great walk guided by local professional guides, that will show you the local beauty.
Discover the villages and the environement of lake Garda, slowly, with the rythm of your walk.
HIKING, WALKS, TREKKING, NORDIC WALKING, BIKE, TRAVEL AND TOUR
MILLEMONTI
OUTDOOR EXPERIENCE
LAKE GARDA,

FRANCIACORTA AND LAKE ISEO
Come with us to explore on foot or by bike the beauties of our region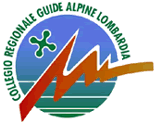 INFO AND BOOKING
CONTACT US:
mobile: + 39 338 9013003
Who we are
MilleMonti organizes hiking, walking , Nordic walking, biking and much more. It relies on

professional guides

who lead you safely to discover the most amazing places in

Lake Garda, Franciacorta and Lake Iseo.
​
​
What whe do
​
We organize tailor-made walks and bike trips: we plan with you place, itinerary, difficulty and duration (half or full day), to meet your demands.
We have a program of hikes and walks for groups taking place all year round.
Destinations of tailor-made hikes and trips are various, mainly situated in the area of Lake Garda, Lake Iseo and Franciacorta, but also in the rest of Italy upon request.
Here you find a proposal of some excursions, but itineraries and destinations are countless.
​
​
Lake Garda
​
Guided walks and hikes in Italian, English, German and French to discover the exceptional natural beauty of Lake Garda and its small towns.
​
​
Franciacorta and Lake Iseo walks and hikes
​
The cultivation of grapevine has ancient origins on the hills of Franciacorta, as evidenced by the findings of prehistoric grape seed and the writings of classical authors such as Pliny. Discover this region with us, with guided walks, through vineyards, winer visit and hikes in other amazing places of this little region near Brescia and Lake Iseo.
​
​
Private walk and hikes for you and your friends
​
Are you a small group?Are you alone? We organize tailor-made trips of different difficulty grade and various destinations to visit

Lake Garda

,

Lake Iseo

and

Franciacorta

according with your requests.
​
​
MilleMonti S.S.D. a R.L. - Via Cassala, 20 - BRESCIA - CF e PIVA: 04007740980
info@millemonti.it
© 2020 by Blulinda srl.
E' vietata la riproduzione, anche parziale, di tutti i contenuti di questo sito se non esplicitamente autorizzati
​
​